About us Banner
Managed events/Project cargo and Providing freight forwarding services
Welcome 3B Express Logistics
The leading logistics solution provider Company in Singapore
3B Express Logistics Pte Ltd is a Singapore-based company with operations centered on freight forwarding, logistics and transportation services. As a freight forwarding provider in Singapore, we are known for specialty Freight forwarding solutions that's second to none, and we provide best transport and warehousing services dedicated to delivering optimum solution to customers, locally and globally.
As a freight forwarder in Singapore, the best resources and manpower capacity, we deliver the following :
Container trucking,
Transportation and Lashing of Oil and Gas project equipment on flatrack,
Stuffing/unstuffing of container,
Long/Short/Contract Storage term and Warehousing(Bonded or Non-bonded)
Managed events/Project cargo and Providing freight forwarding services.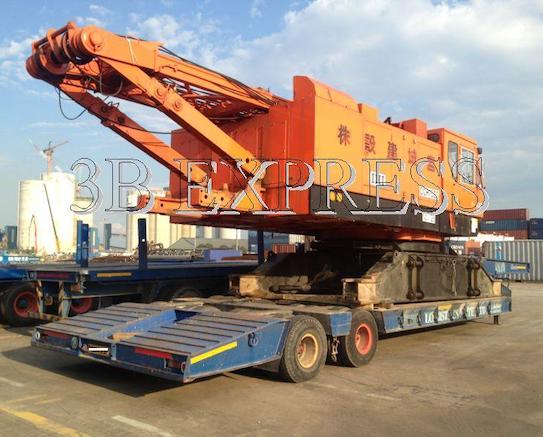 Having highly experienced sales and operations workforce serving as Singapore freight forwarders and logistics provider Singapore experts – we are able to deliver client's specific shipments when and how it is required, with utmost care. Our mission is to strive towards maintaining the position of being the leader in specialized freight transportation in Singapore, and providing fast, highly efficient & friendly service that is first-rate and affordable!
We began with just one truck in 2008, and due to focus on excellence, we have been able to effectively expand to greater heights, keeping pace with the rising need in the logistics industry in Singapore. Let's help you get it correctly always, and right on time!
CERTIFICATION
The leading logistics solution provider Company in Singapore